Utilities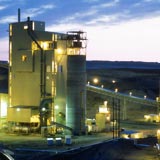 Integrates utility-specific curricula with the related industrial skill.
Industrial skill development courses covered in Penn Foster's Electrical and Electronics and Mechanical Maintenance resources provide a solid foundation in basic training but aren't tailored to the specific concerns of utility industry workers. Recommend the programs in Utilities to your employees who require specialized training in power generation, transmission, and distribution.
You and your employees can choose from a variety of self-paced topical programs that group together related utility industry coursework and are designed for flexibility, addressing the professional and personal needs of each student. Like all Penn Foster training systems, Utiltiies courses are available in print, video or via Computer Based Training (CBT and CD). Click on a link below to learn more about each topical program.
Provides general skills training for electric, hydroelectric, steam and nuclear power plan operations.
Designed as an apprenticeship or skills training program for engineers or technicians.
For a variety of utilities positions, including Electrical Lineman, Lineman/Cableman, Power Line Design, and Construction Specialist.
Begins with courses on how to perform essential electrical calculations and progresses into AC and DC theory, equipment, and electrical power distribution systems.