Foundation Skills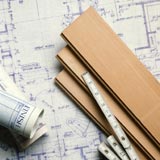 The first step on the road towards workplace and career success.
Success begins with the fundamentals. But many people, whether they're office personnel or industrial workers, lack the mastery of essential math, reading, and communication skills necessary to be successful in the workplace. Fundamental Skills courses cover basic math, reading and writing as well as pre-technical industrial skills such as measurements, blueprint reading, using tools, and quality principles.
You and your employees can choose from a variety of self-paced topical programs that group together related coursework and are designed for flexibility, addressing the professional and personal needs of each student. Like all Penn Foster training systems, Foundation Skills courses are available in print, video or via Computer Based Training (CBT and CD). Click on a link below to learn more about each topical program.
The foundation of arithmetic, mathematics and measurements used in common business and industry practices.
Crucial business and communication skills in any workplace environment: business math, English, reading comprehension, and writing.
Provides students with the skills needed to understand the various types of blueprints, shop prints and schematics used in an industrial environment.
Core training in business communications, math, using personal computers, and the operation of distribution and warehouse centers.
Covers both business and technical subjects, giving students an understanding of safety procedures, math, business communications, and software applications.