Auto Mechanic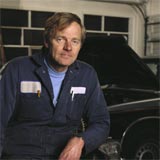 Offers flexible, online courseware covering all aspects of automobile servicing.
Designed for entry-level service mechanics - and those with more experience who need to improve their skills - the online auto mechanic program provides expert training in both mechanical and electrical servicing.
Introductory courseware discusses math, measurements, workplace safety, and the various parts of the automobile. Trainees continue with the self-paced program into more advanced concepts and procedures for servicing and troubleshooting electrical systems, automatic transmissions, steering and suspension systems, and computerized engine control systems.
This curriculum is delivered online, with additional video coursework, and can be tailored to satisfy the requirements of your organization's skills program. By combining the online curriculum with on-the-job training, you'll give your employees the expertise and confidence they need. Upon completion of the program, they'll be able to:
Identify the parts of a gasoline engine.
Explain how a gasoline engine works.
Demonstrate safe work practices when using basic tools for servicing gasoline engines.
Describe the operation, servicing, and maintenance procedures for the air intake and fuel systems.
Discuss engine cooling, lubrication, and exhaust systems.
Explain the operation, servicing, and maintenance procedures for an automobile battery, starting system, charging system, and lighting system.
Discuss how a conventional and electronic ignition system works and how to service these systems.
Follow the recommended procedures for performing an engine tune-up.
Differentiate between the functions of the various emission control systems.
Outline the procedures for the operation, maintenance and repair of clutches, propeller shafts and universal joints.
List the maintenance, troubleshooting, and repair procedures for automatic transmissions.
Describe the troubleshooting, servicing, and maintenance procedures for rear axle assemblies, differentials, steering, suspensions, wheels, tires, and front end alignment.
Explain the operation, servicing, and overhaul of disc and drum brakes.
List engine disassembly, inspection, and assembly procedures.
You can work with your Training Consultant to devise an individualized program or follow the complete Auto Mechanic course list below.
Auto Mechanic Course List
Basic Automotive Systems
Engine Operations and Overhaul
Automotive Electrical Systems
Braking and Suspension Systems
Automotive Engines
Automotive Computer Control and Additional Systems
Estimated Curriculum Duration: 290 hours (excluding videos).
Number of Exams: 39.
Receive more information on the Auto Mechanic Training Program
Contact us at 1-800-233-0259 Monday through Friday, between 8:00 a.m. and 5:00 p.m., Eastern Time or speak with your Training Consultant for more information on this program.